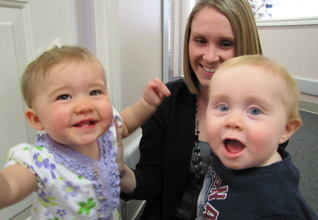 What Families Are Saying
Many of our families have taken the time to share their honest thoughts on every aspect of The Children's Courtyard experience. The comments that follow are what families just like yours think of The Children's Courtyard. Want an even more complete picture of what The Children's Courtyard can do for your child? Read reviews online at independent forums like
Google
and
Yelp
.
"What a fantastic school and organization overall! My son and I love The Children's Courtyard. The staff is wonderful and teachers are the best! They are well organized and have great communication with the families. I am very pleased with them and am happy to say they are a very important part of my son's life - we wouldn't have it any other way!"
Steven J.
Western Center
"We have used The Children's Courtyard Western Center for all four of our children over the past 11 years. The attention and care given to my children is outstanding. We've never even considered going anywhere else. Thanks for giving this busy mother peace of mind."
Sandy D.
Western Center
"Our daughter has been attending The Children's Courtyard since she was 2 years old (she is now almost 6 years old). I chose The Children's Courtyard for many reasons, but the most important reason was that we felt comfortable with the staff and the curriculum. Our daughter has had many teachers over the years and all of them have been great!"
Joe & Michelle B.
Western Center
"Children's Courtyard on Western Center has been a wonderful fit for my two children ages 4 and 6. The teachers and staff are very friendly and warm hearted with all the children. When my youngest began to experience a bit of separation anxiety, Ms. Jenny, Preschool manager, immediately found a solution that allowed my daughter to feel safe, nurtured and busy. It is because of people like her that we choose to stay there. The director, teachers and staff are all amazing people. I appreciate the open communication and special attention given to the children. It does take a village to raise a child and I'm happy with the people we chose to include in that inner circle. Thanks, Children's Courtyard!"
Scott & Michelle M.
Western Center
"CCY was Max's 1st experience in child care. He was just 2.5 years old and I was still a new dad so, of course, I was understandably hesitant to leave him. My fears tapered off the moment I met Jenny, the preschool manager. She could tell I was a little nervous and did everything to reassure me that Max was in good hands. Max instantly loved her, which made for a peaceful drop off. It's a big deal to trust your child's well-being to a child care center, but they did not let me or Max down. I would definitely recommend them to anyone who asks."
Van W.
Western Center
""When you drop your child off at a daycare, you expect the normal things - they will be taken care of, changed, fed and treated with gentle hands. But when your baby starts to sign to you, how can you not be in awe of it? We were amazed by all the "sign words" he was learning. Ms. D was working so hard at this new way of communication that we started learning the new words, as well. We are so proud of our baby, teacher and daycare. We are constantly bragging to our family and friends. We have been so thankful and grateful for the milestones we have accomplished."
Jordan R.
Western Center
Read Reviews from Others
or Share Your Own!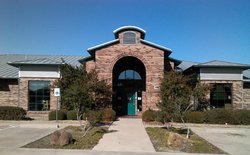 Pay Online
Pay your child's tuition through our online payment system.
Go Now
Like us on Facebook
Great things are happening
at our school.
Check it Out