Elective Programs
Extracurricular Opportunities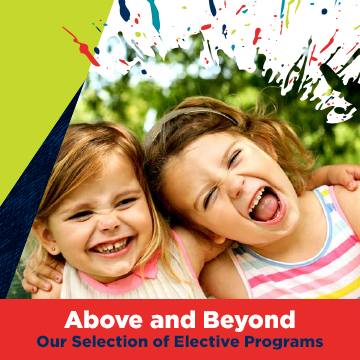 At The Children's Courtyard, we're pleased to offer several educational experiences, at an additional fee, that introduce your child to subjects beyond their daily curriculum Our programs are designed for expanding their minds, energizing their bodies, and building their confidence.
Discover all you need to know about these programs. Click here for our electives guide.
Spotlight Series:
Spotlight on Phonics
Spotlight on Spanish
Spotlight on Kindergarten™
Grow Fit® Series:
Grow Fit Yoga!
Grow Fit Yoga Sprouts!
Grow Fit Yoga Sprouts Baby!
Additional Offerings:
Note: Programs may vary by school and program availability is subject to minimum enrollment requirements.