HighScope in Action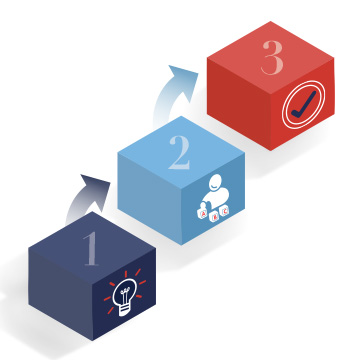 We are inspired by the HighScope educational philosophy. The foundation of the HighScope approach is active learning and children's initiative. Children's critical thinking, self-confidence, and problem-solving abilities are developed through strong teacher-child interactions and a robust Plan-Do-Review process.
1. Plan
Establishing a goal
Imagining actions
Expressing intentions
Shaping intentions into purpose
2. Do
Accomplishing a goal
Solving problems
Implementing intentions
Playing with a purpose
3. Review
Reflecting on experiences
Connecting plans, actions, and outcomes
Sharing meaningful experiences
Our teachers challenge and expand children's thinking with diverse materials and nurturing interactions. In all our programs, children engage in active learning—direct, hands-on experiences with people, materials, and ideas.