Achieving Positive Behavior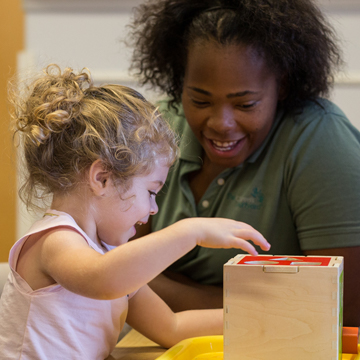 With young children, challenging behaviors can include things like defiance or aggression or hurtful words. Most of the time, the reason for this behavior is that children have not yet developed the important social, emotional, language, and cognitive skills that lead to more positive behavior.
At the Children's Courtyard, challenging behavior is a learning opportunity. For our teachers, we offer tools and resources for Positive Behavior Support.

Our exclusive myPath® app provides ideas and strategies to guide children toward positive behavior when they are in classrooms—and beyond.


How myPath Works For Your Child
myPath offers more than 1,000 age-appropriate strategies for teachers to help children develop social, emotional, cognitive, and language skills and behave in positive ways.
Current and trusted research about the social-emotional development of today's children informs all the strategies in the myPath app.
With myPath, teachers have easy access to targeted strategies that will directly address each child's specific developmental or behavioral need.
myPath also provides a comprehensive approach to encouraging positive behaviors in children throughout all parts of the school day.