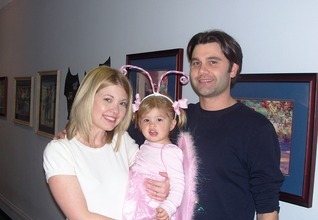 What Families Are Saying
Many of our families have taken the time to share their honest thoughts on every aspect of The Children's Courtyard experience. The comments that follow are what families just like yours think of The Children's Courtyard. Want an even more complete picture of what The Children's Courtyard can do for your child? Read reviews online at independent forums like
Google
and
Yelp
.
"My children are happy, nurtured, and always want to go to school. Management is very friendly, helpful and caring. The teachers are loving and kind. The school is always clean, well maintained and has such a home-like environment!"
N.J
Keller, TX
"My boys have been attending CCY for over 4 years now and we could not be happier! They are learning so much, are well taken care of, and very happy! They love their teachers and look forward to coming to school every day! Thank you CCY Keller for all you do for my family! Your services are priceless"
William J
Keller, TX
"I drop off my granddaughter and she is always happy to see her teachers. When I pick her up in the afternoon, the teachers tell me about her day and all that she did. I appreciate that. They are always friendly and make the time to chat. I feel she is safe and well cared for."
T. B
Keller, TX
"I have been very happy with this school. My preschooler has been going here for a year and it has been a blessing! The teachers are caring and try hard to develop a personal connection with my son and me. The management staff is friendly, on top of things and handles all situations."
L. B
Keller, TX
"My family loves The Children's Courtyard because Tyler loves going to school. It has not always been like this, so to say the least, it is a blessing that he likes his teachers, kids, and school. He mentions his teacher, Ms. Cassie, all the time and talks about his day on the way home."
W.D
Keller, TX
"The teachers here are absolutely one of a kind. Our little boy has learned so much from these incredible teachers and continues to surprise us every day when he comes home and tells us or shows us something new."
Jon S
Keller, TX
"My family has been a part of Children's Courtyard for the past 7 years. We have 3 children who attend CCY (ages 7, 3 and 1). The CCY staff is always willing to go the extra mile to ensure we have a great experience. Thanks to Ms. Jordan and her staff, I can't imagine my children being anyplace else!"
Tony B
Keller, TX
"The first day I brought my son in, the staff was very welcoming and already knew who he was. The toddler room set up a sign for him that said "Welcome to Our Class". The toddler teachers are extraordinary and I enjoy that they teach my son sign language. The facility is clean."
Alisha S
Keller, TX
"My child has attended this CCY since he was an infant. Through this fantastic program he is sociable, kind, eager to learn and excelling in kindergarten! I give CCY Keller all the credit!"
H. M
Keller, TX
"The Children's Courtyard - Keller is a great daycare, provider and school. I reached out to the director at the school in reference to an emergency placement in 2013. She and her staff greeted me warmly and welcomed me and my kids to the family. Keep up the good work! "
Wanda F
Keller, TX
"Care is very consistent and I feel comfortable leaving my children in the hands of CCY. I have one school age child and one in preschool. CCY is the only center I have found where the school-age program is designed to allow the children to stay (and have fun) until 12 years old."
Kym A
Keller, TX
"My two children have attended this CCY for several years now (starting in preschool and now in school age), and we have always been very happy! The teachers are engaging and loving, the management staff is friendly and attentive, and the environment is very home-like and warm. "
B. J
Watauga, TX
Read Reviews from Others
or Share Your Own!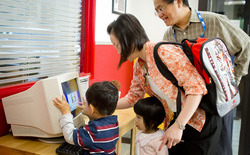 Pay Online
Pay your child's tuition through our online payment system.
Go Now
Like us on Facebook
Great things are happening
at our school.
Check it Out