Cedar Park, TX Daycare
2001 South Lakeline Blvd, Cedar Park, TX 78613
Welcome to The Children's Courtyard of Cedar Park, TX!
Thank you for visiting The Children's Courtyard private educational child care in Cedar Park, TX. My name is Joyce Greenstreet and I am the Campus Director. I have received my child development associate credential and bring more than 20 years of experience as a teacher and a manager to my position. I value the relations I have built in the years with my familes, and I take time to get to know all the children and the parents personally that atttend our
infant care
,
preschool
and private-kindergarten programs.
We have an incredible staff dedicated to teaching and offering a diverse program that is holistic in meeting your child's needs. We are not just another neighborhood child care. At The Children's Courtyard, our
infant child care
,
preschool programs
, and
private kindergarten
provide the perfect foundation for learning and child development. Our lesson plans are designed to support your child's development in all areas, including social, emotional, and intellectual. We know that children learn best when they are actively involved in the learning process, so our curricula draw children in and make learning active and fun.
Our teachers are highly trained educators who build relationships with each family and child. Our teachers partner with each child to cultivate a love of learning and kindness within their classroom community. These are just a few of the ways that we ensure your "whole" child will be prepared for the next educational level and will have the tools needed for future success.
Each day is different here in Cedar Park, Tx, which makes my job exciting and rewarding. I get to witness our children changing and growing along with our parents! Youi will find that we go above and beyond for children because we believe in them and their success.
Please take a tour of our wonderful educational daycare in Cedar Park, TX today! We look forward to meeting you!
A Day In The Life Of Our Students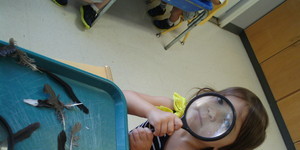 Learn more about how The Children's Courtyard inspires inquisitiveness and love of learning in every child through individualized care and active learning opportunities. All in a safe, warm and inviting environment.