Austin, TX Daycare
10625 Bonaventure Drive, Austin, TX 78730
Welcome to The Children's Courtyard of Austin, TX
Welcome to The Children's Courtyard educational daycare in Austin, Texas! My name is Leanna and I am the Campus Director. I have a bachelor of arts degree in Early Childhood Education, and a master's of Education in Curriculum and Instruction. I love mentoring teachers so they can reach their fullest potential. I am very hands-on and I enjoy getting into the classrooms on a daily basis.
Our school was established in 2001, providing the local community with the highest quality early childhood educational daycare around. Our school offers
infant child care
and
preschool programs
and we are currently going through the NAC accreditation process.
We have a dedicated team of teachers, with a combined 157 years of experience teaching young children in the Austin, TX area. More than 60% of our teachers have advanced degrees in the education field. We also provide ongoing training throughout the year for our teachers, including CPR and First Aid training. Our teachers are enthusiastic, attentive and caring, and committed to providing an active learning environment that allows children to explore and discover.
In addition to the classroom curriculum, we also offer a variety of weekly enrichment programs for our students. They include ballet and hip hop dance, piano, computers, sports, tumbling and Tae Kwon Do.
The high quality learning in all of our classrooms offers a balance of activities to support the growth and development of each child. Our teachers strive to help our students grow to enjoy learning!
We remain committed to providing your family the best educational experience possible at our Children's Courtyard educational daycare and
preschool in Austin
, TX. Call us today to schedule a tour and see how we're the perfect fit for your child!
A Day In The Life Of Our Students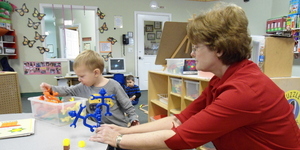 Learn more about how The Children's Courtyard inspires inquisitiveness and love of learning in every child through individualized care and active learning opportunities. All in a safe, warm and inviting environment.